Episode 27 - Ready to Rumble
a year ago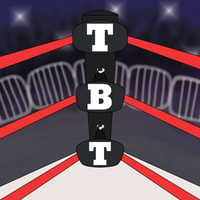 It's the entire reason for David Arquette's infamous WCW World Heavyweight Championship win. It's also one of the most difficult movies we've ever had to subject ourselves to, but we're doing it so you don't have to. It's the 2000 buddy wrestling comedy Ready to Rumble!
Find out more at https://turnbuckle-training.pinecast.co
This podcast is powered by Pinecast.