Episode 9 - Women's Wrestling
2 years ago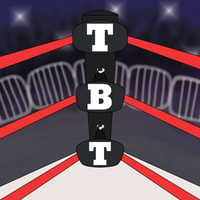 We are right in the middle of the women's wrestling revolution, but boy has it taken us a while to get here. In this episode we go back to show you some of the highs and lows of women in the wrestling business and look ahead to where we might go from here. Matches include:
Alundra Blayze vs. Bull Nakano, Summerslam 1994
Chyna vs. Jeff Jarrett, No Mercy 1999
Trish Stratus vs. Lita, Raw December 6, 2004
Trish Stratus vs. Mickie James, WrestleMania 22
Charlotte vs. Natalya, NXT Takeover 2014
Bayley vs. Sasha Banks, NXT Takeover Respect 2015
Charlotte vs. Sasha Banks, Hell in a Cell 2016
Find out more on the Turnbuckle Training website.
This podcast is powered by Pinecast.