Episode 26 - Bad Wrestling
a year ago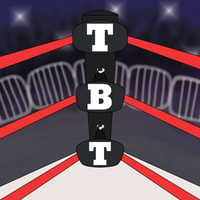 Today we're celebrating one year of Turnbuckle Training by looking at some of the worst wrestling matches to ever take place. Bad matches, bad stories, bad gimmicks and bad outcomes - we've got it all!
Hollywood Hogan vs. The Warrior - Halloween Havoc 1998
Al Snow vs. Big Boss Man - Unforgiven 1999
David Arquette and DDP vs. Jeff Jarrett and Eric Bischoff - Thunder 4/26/2000
Hulk Hogan vs. Shawn Michaels - Summerslam 2005
Batista vs. The Great Khali - No Mercy 2007
Bret Hart vs. Mr. McMahon - WrestleMania XXVI
Goldberg vs. The Undertaker - Super Showdown 2019
Find out more at https://turnbuckle-training.pinecast.co
This podcast is powered by Pinecast.